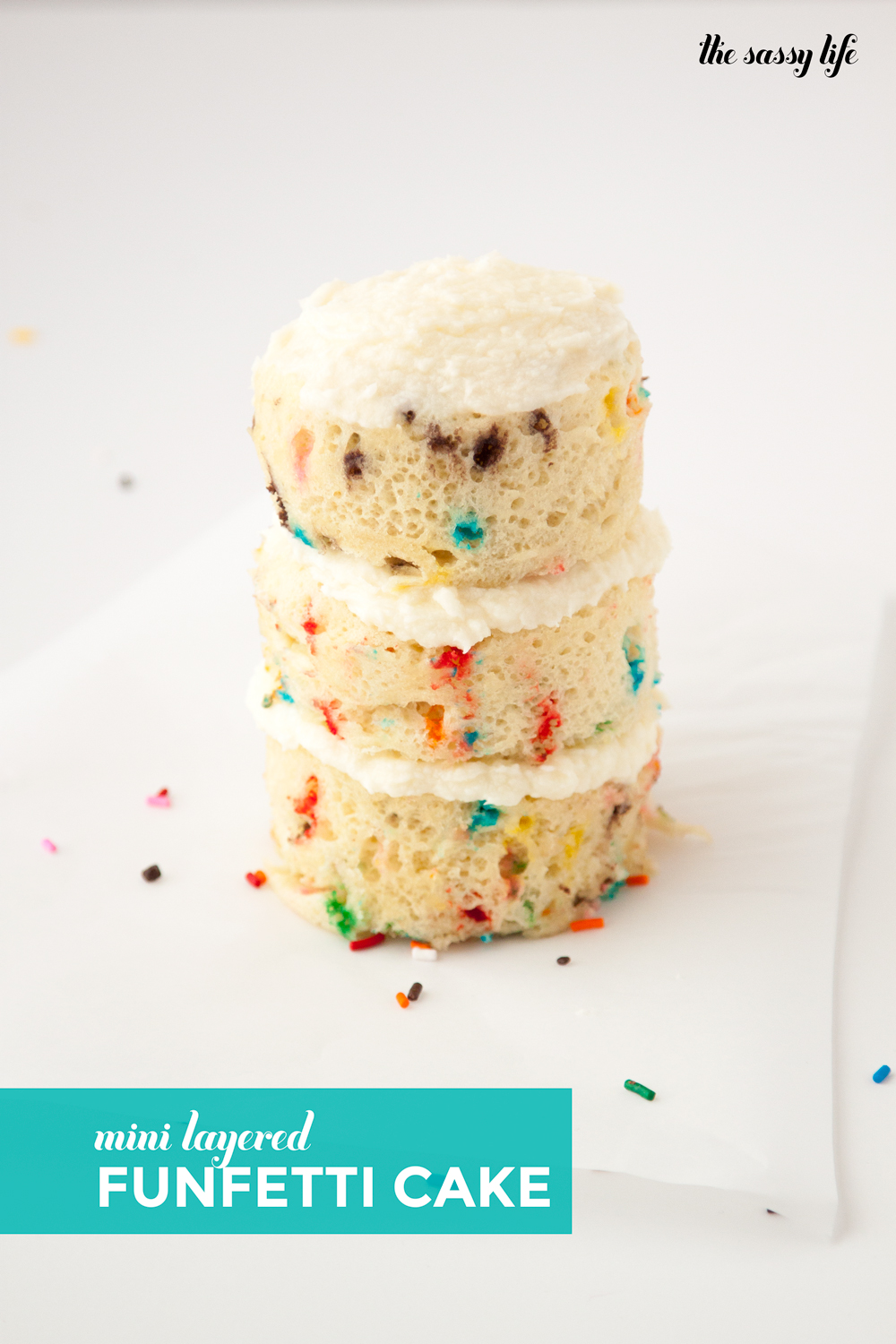 Happy Sunday, everyone. I don't usually do recipe posts on Sundays, but I couldn't wait to share this one with you!
Do you ever find yourself in the mood for a sweet, spongy, and soft piece of cake on a whim? Sounds like a dream, right? Whipping up a whole cake (or even a whole batch of cupcakes) can be too much work, and even too much cake depending on who is going to be eating it.
This mini layered Funfetti cake is actually made in the microwave. Yup. It's technically a mug cake. 
[Pause for all the *gasps*!]
Yeah. It was made in the microwave. I am not kidding you. And, it's layered. And it only took about 30 minutes to make, most of which was mixing together ingredients.
What I love about this recipe is how easy it is to make it a "fancy" cake but also how easy it is to adapt it into a simple little cake. Sometimes we're not in the mood (or don't have the patience for) layered cakes, and we'd rather just bake and eat the cake as soon as possible. You can do that with this recipe.
It's time to grab a tall glass of ice cold milk (or almond milk, or coconut milk, or whatever type of milk your heart desires!) and grab a slice of this mini layered Funfetti cake!