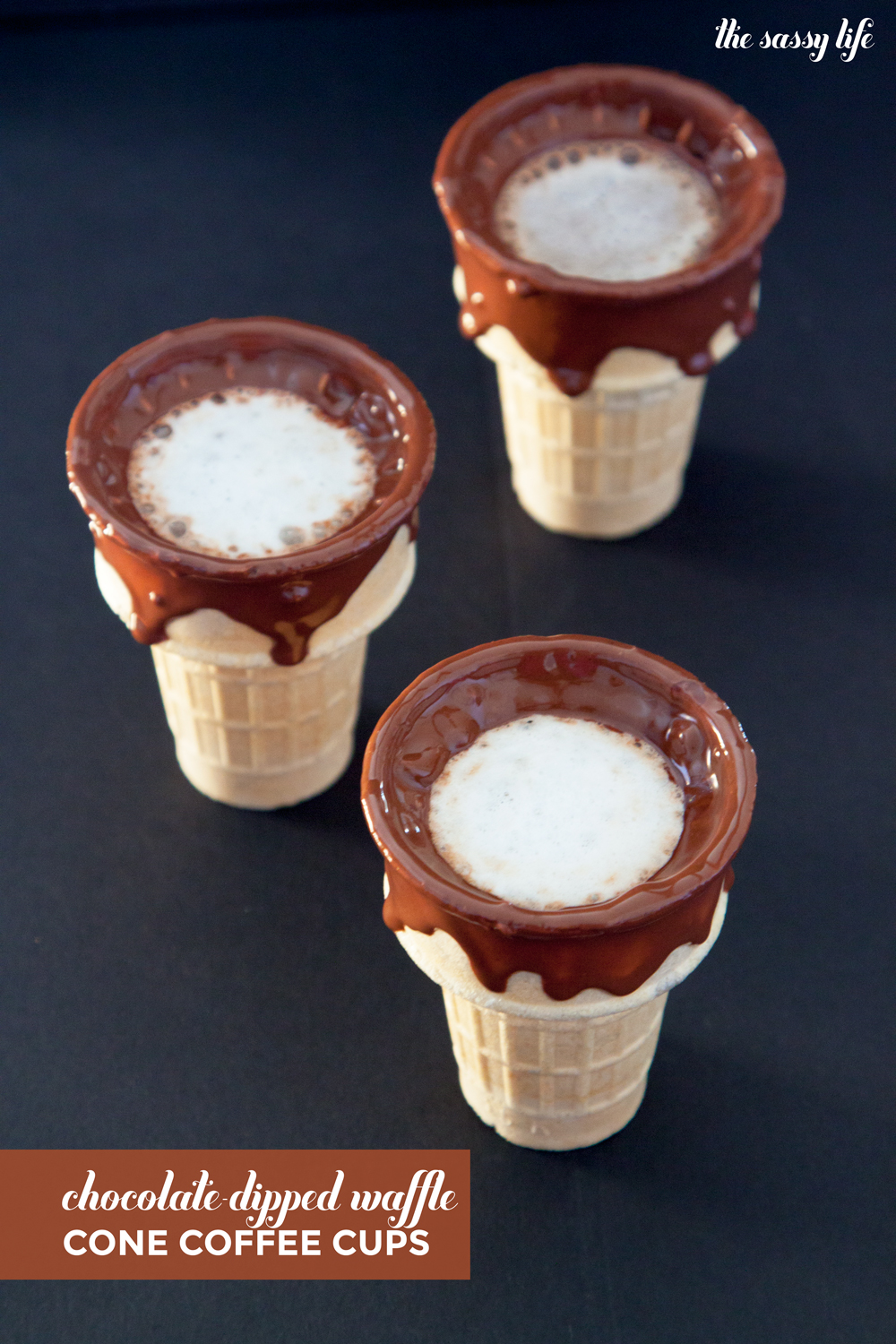 As I was scrolling through Instagram one day, I discovered that this amazing coffee shop in L.A., Alfred Coffee (located in Melrose) makes chocolate-dipped waffle cone cups for their coffee!
Well…discovered doesn't really say much about how I really reacted when I first saw the photo. At first, I was in complete shock and my jaw dropped. Then, I yelled something along the lines of 'HOLY SH!T' out loud. And finally, I proceeded to stalking many photos of these bad boys on Instagram. There was so much excitement, it's kind of a blur to me now.
Unless you don't like chocolate (I know a few of you weirdos out there exist. Sorry for calling you a weirdo, I respect your tastes), you just might be crazy to say no to one of these chocolate waffle cone cups. Not only the brilliant minds at Alfred Coffee create a way to eat the cup your coffee comes in (because self-contained food and drinks are amazing), they found a way to use chocolate AND waffle cones with coffee. Basically they made consuming chocolate, coffee, and waffles at ones not only possible, but mouthwatering. Coffee, chocolate, and waffles/waffle cones are three things I absolutely love.
While I love visiting L.A. and have visited twice already this year, I can't really fly down just to try out these waffle cups (I wish). So I had to do the next best thing and try making these for myself at home.
Surprisingly, you only need three ingredients to get a smooth chocolate-dipped cone.