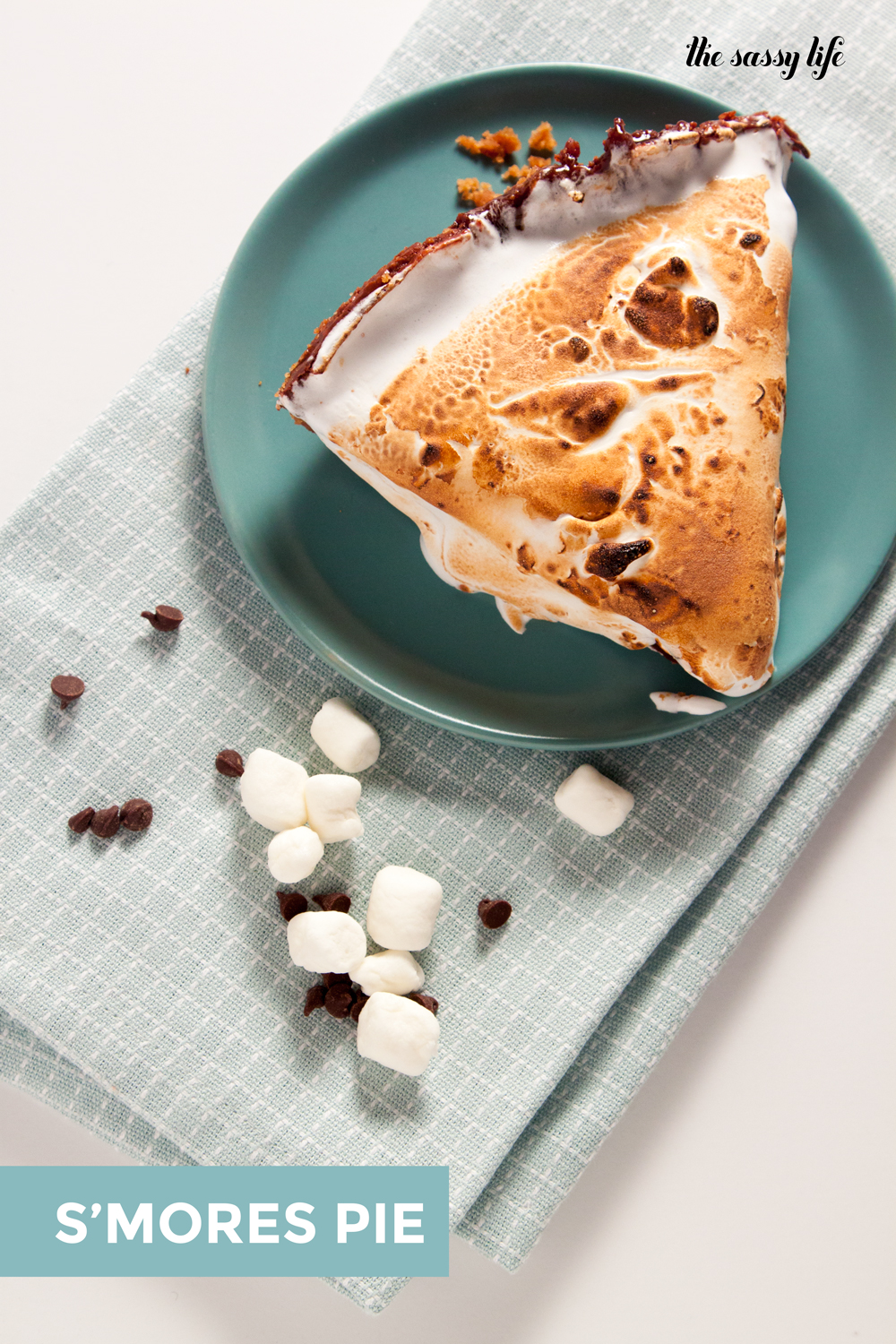 Thanksgiving is one week away. I'm sure you're all well under preparation for the big day, having planned out the exact menu and seating arrangements. You may have even taken it a step further and planned the whole tablescape (yes, "tablescape") and added placecards to every seat.
Or, you may be going over to someone else's home for Thanksgiving.
Either way, you'll want to have this rich, decadent s'mores pie on your table. It's chocolate fudge center topped with warm, gooey marshmallow fluff, sitting on top of a buttery graham cracker crust is no match for the candied yams that will be sitting on the table. Plus, not everyone likes candied yams, but who doesn't like s'mores?!
My favorite part about this pie is that you can make most of it in advance and then finish it off right before bringing it to dinner or serving it at dinner.
Be prepared to send a few slices of this pie away with your guests as they'll be asking for it and you'll not want to part with the pie.