Kimonos have been a fashion staple for the boho chic set for a while now, but it wasn't until this summer that kimonos have become an "it" item for the season. With floral, lace, and fringe varieties draped on clothing store mannequins, kimonos are so easy to fall in love with. Effortless and romantic, kimonos are a wardrobe must-have for 2014.
It wasn't until I bought my second kimono while in L.A. (I bought my first one back in 2011) that I finally came to terms with how difficult kimonos can be to style. Shorts that are too long or too short can throw a whole outfit off. A v-neck vs. a crew neck  shirt can make a world of difference. See for yourself the various ways to wear a kimono and be inspired to rock this carefree, hippie style.
Fashion blogger Zina Charkoplia demonstrates one of the easiest ways to wear a kimono. She chooses a neutral palette and goes with wearing black jeans and loose-fitting white top, which is casually tucked into her pants. Paired with heels that perfectly match her plain tan chiffon kimono, her effortless look is polished. Take note of her minimal accessories too!
Notice how Emerald is wearing dark jeans and a white shirt, which is very similar to Zina's outfit. See how different the overall outfit looks even though the basics are very similar? Emerald left her stark white shirt untucked and paired her Asian-inspired printed komono with mustard heels.
Taking a look at Leanne's outfit here, it's so easy to see how a white top and white jeans together really make her DIY kimono stand out! Could you imagine if she had worn black pants or blue jeans instead like the ladies above? It would be a completely different outfit! It's so mindboggling how tiny swaps make the biggest difference in kimono fashion. Leanne's booties make her outfit fall-ready!
A short-sleeved floral kimono top here is paired with a plain, easygoing black dress. It's a great way to dress up a simple black dress! The length of this kimono really give it an airy, breezy look, don't you think?
Kimonos are the perfect accessory to crop tops! They totally balance out the amount of skin shown on the midriff with the amount of skin shown on the arms. It doesn't look too prudish, neither does it look too revealing. The black crop top and black pants elongate this girl's body and the printed kimono jacket ties the whole outfit together. Also, I love her top-knot!
Alexandra used colors that are already on her printed kimono to go with her outfit. Her white v-neck makes the outfit look casual and the cute pink shorts hit at exactly the same length as the kimono. Normally, the kimono is longer than the shorts or shorter than pants but here the short kimono totally works and even acts a lot like a blazer!
This outfit by Daniela perfectly captures this season's fashion: high-waisted denim shorts with a crop top and a fringed kimono. Flawless execution. Her long-sleeved fringed kimono balances out how much skin is being shown in her high-waisted shorts and crop top. The hat, sunglasses, and bag are great accessories for this outfit!
I love the drastic difference between the length of the shorts and the length of the embroidered fringed black kimono. Embroidered kimonos are a rare gem amongst all the floral chiffon print or other fringed kimonos out there. If I ever come across one at the store, I'll surely be tempted to buy it.
This is another easygoing outfit. What I love about this outfit is that it makes me reminisce about old vacations. The effortless v-neck, rolled up pants, comfortable neutral suede shoes, and fringed printed kimono make the perfect outfit for exploring!
A couple things to keep in mind:
Every kimono is different. While these outfits will serve us well for inspiration, it'll be extremely difficult to recreate the exact same look, so don't be disappointed if you can't repeat the same outfits. You'll have to try out a few outfits with what you've already got in your closet and see what works.
The "perfect outfit" may surprise you. I remember how I'd always want to wear my old patterned kimono with a white shirt and black shorts (the kimono is red and cream). The shorts never looked too great and I'd always have to wear a v-neck shirt. So, I paired my v-neck shirt with black pants and got a much better look.
Will you be wearing a kimono this summer?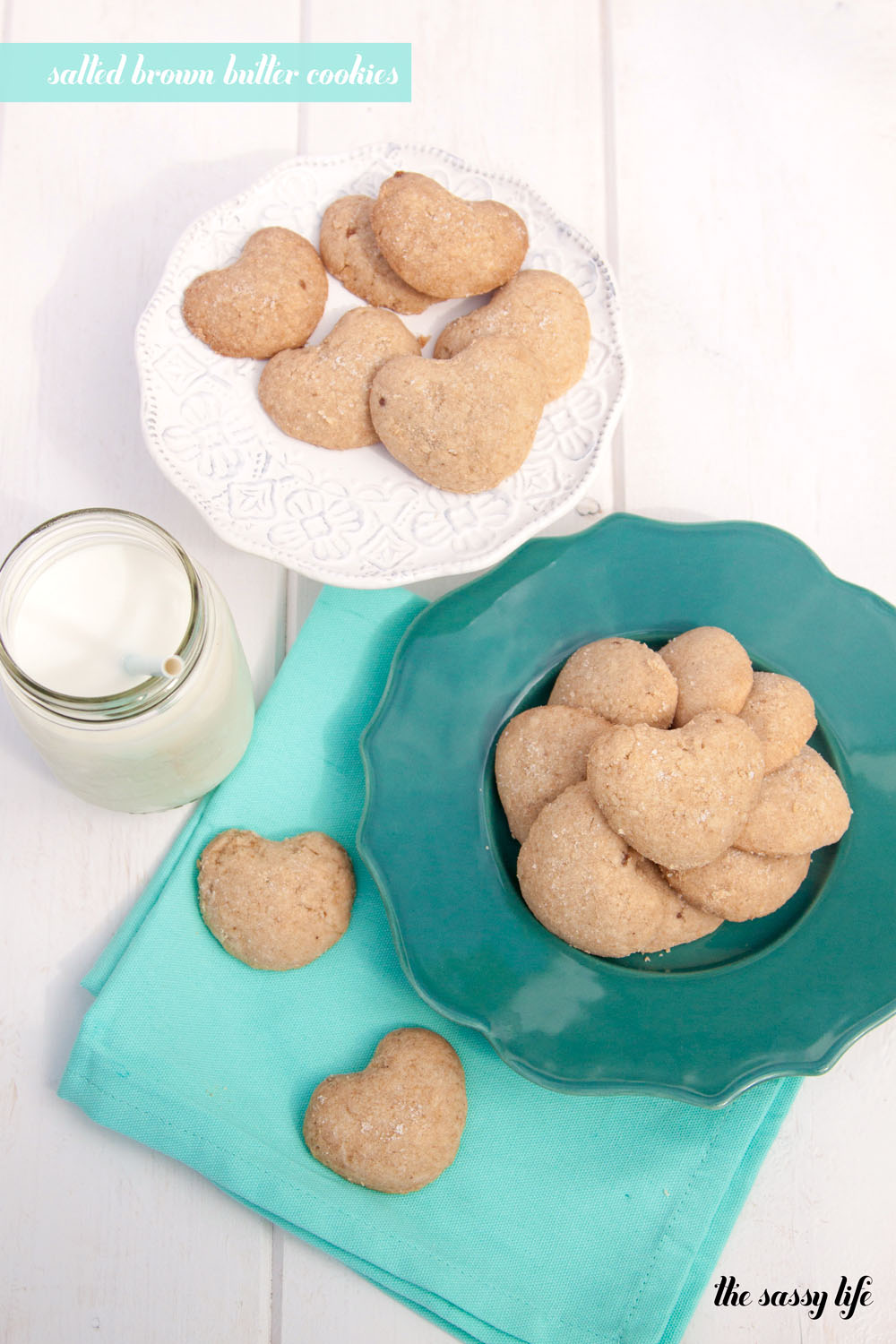 Nearly two months ago, I had the pleasure of trying Brown Butter Cookies (The Original) from The Brown Butter Cookie Company when my friends took a weekend trip to Central California and brought me some cookies.
My friends were RAVING about the cookies, saying how good they were and how I must try them. But as someone who doesn't care for cookies as much as she cares about doughnuts and cupcakes, I was thoroughly impressed.
Never in my life did I think cookies could taste so amazing. The sweet cookies just melt in your mouth! I've never had better cookies. I now understood why friends loved these cookies and even went out of their way to have me try them!
Friends share good cookies with other friends.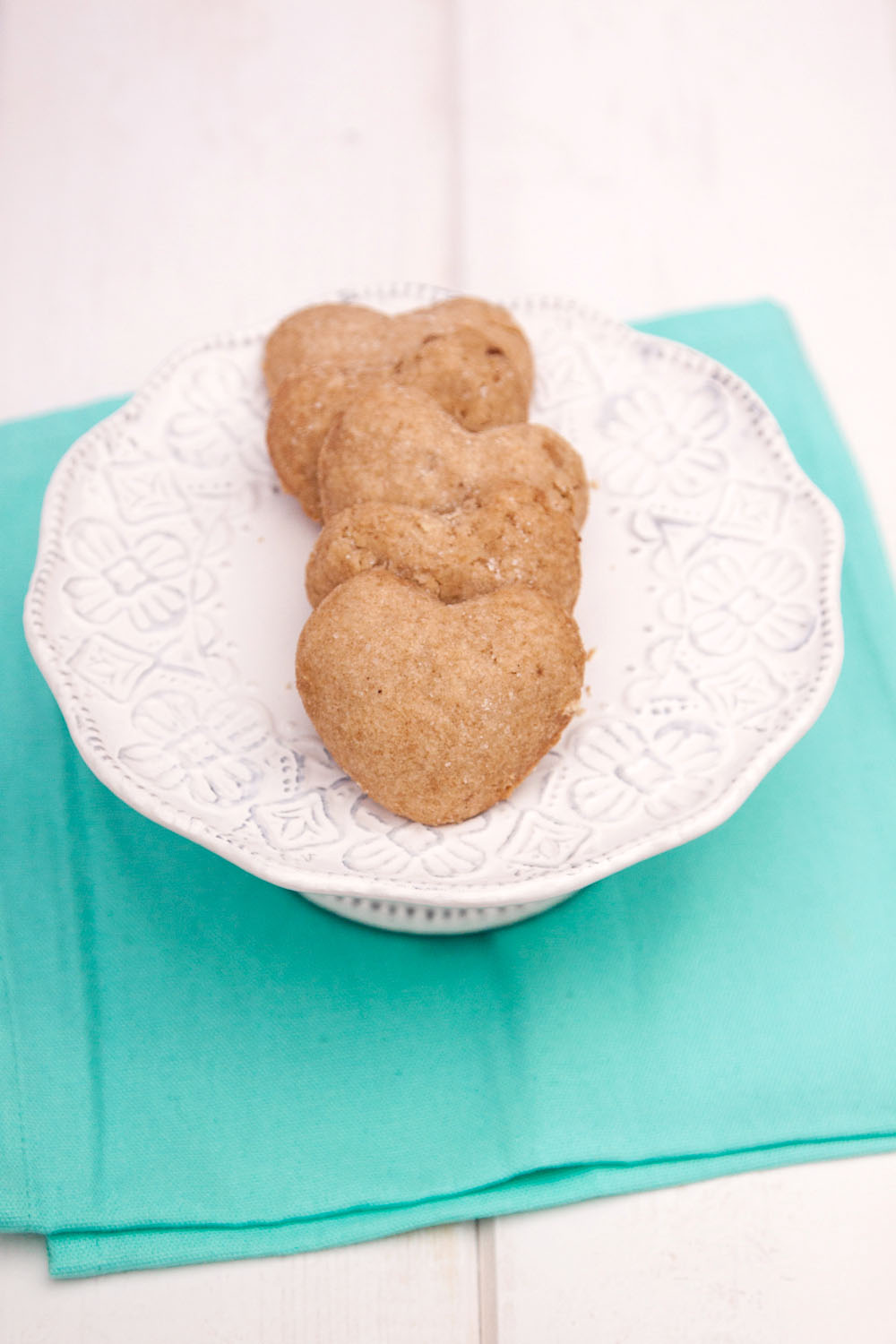 Which is why I am sharing this recipe with you! A week ago, one of my friends who brought me the cookies said there's a copycat recipe of these cookies online. As soon as he said it, I burst out saying, "WHERE?!!" He gave me the link to this recipe at This Week for Dinner, and then I started busting out batches of these cookies.
Now I'm able to share these delicious cookies with everyone! And I also don't have to order them online or drive all the way to Central California for a dozen.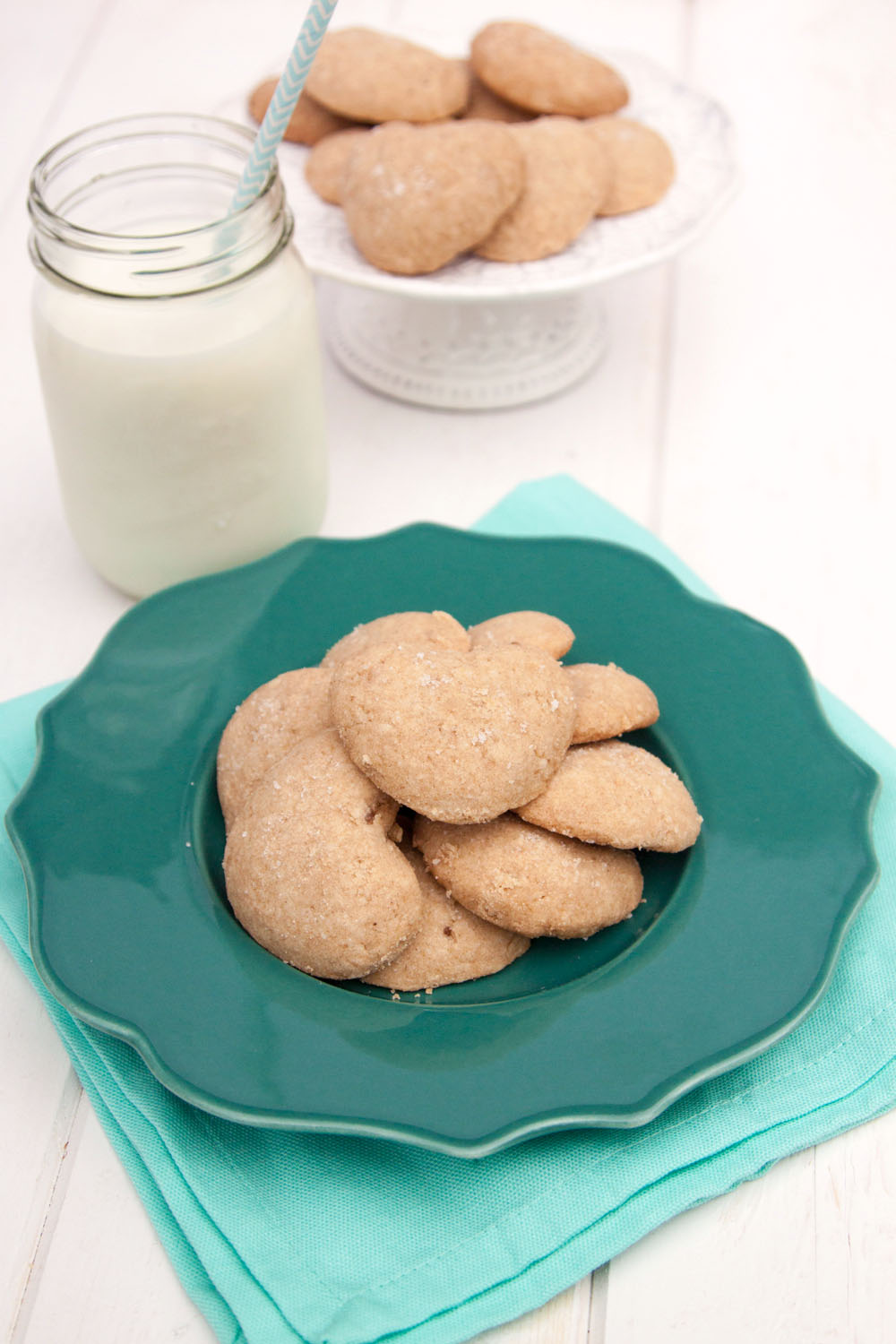 Salted Brown Butter Cookies
Slightly adapted from This Week for Dinner. Makes 13-18 cookies. 
Ingredients:
3/4 cup (1 1/2 sticks) unsalted butter
1/2 cup lightly packed brown sugar
1 teaspoon vanilla extract
1 1/3 cup all-purpose flour
1 teaspoon baking powder
Sea Salt
Directions:
Start off by putting the brown sugar and vanilla extract into a small bowl and set aside.
In another mixing bowl, use a whisk to mix together the all-purpose flour and baking powder. Set aside.
Melt the butter in a saucepan on low heat. Constantly stir the butter to make sure the butter doesn't burn. You'll see foam start to form but keep stirring for 6-10 minutes until the butter turns a dark brown color. You'll begin to smell this irresistible aroma of browned butter when the butter is ready!
Pour the butter into a medium-large mixing bowl, then add the brown sugar and vanilla extract. Mix together until well-combined.
Slowly add the flour mixture to the mixing bowl, constantly stirring to make sure the flour is evenly distributed. Keep adding the flour and keep mixing until you have a nice dough that is easy to shape.
Note // At this point, you may have dough that is too runny or dough that is too dry! I've made these cookies twice now and have experienced both these cases.
If the dough is too runny: refrigerate the dough for about 20 minutes, and then try shaping the dough.
If the dough is too dry: add more melted (it doesn't have to be browned on the stove) butter to the dough and stir it in. I used a 1/8 cup (which is 1/4th of a stick) and melted the butter in the microwave.
You can either roll the dough into small balls and place on a parchment paper-lined baking sheet -or- you can use a tablespoon measuring spoon and scoop tablespoons of dough onto the sheet. Because of this, you may end up with anywhere between 13-18 cookies. When I shaped the cookies into balls, I got 13 cookies and 18 when I used the tablespoon.
In the photos above, I used tablespoons. I had these cute heart-shaped tablespoons that were perfect for this job!
After they are laid out on the baking sheet, sprinkle them with a little sea salt. Gently press the sea salt into the cookies to make sure they stay especially if you're making them round!
Now depending on the size of your cookies, the amount of time you will bake the cookies for will change. The recipe I used said to bake for 12 minutes, but I found that was too crispy for my heart-shaped cookies. I put them in for 10 minutes.
For the ball-shaped cookies, I put them in for 15-18 minutes.
Let them cool on the baking sheet and then serve. Store in an airtight container.