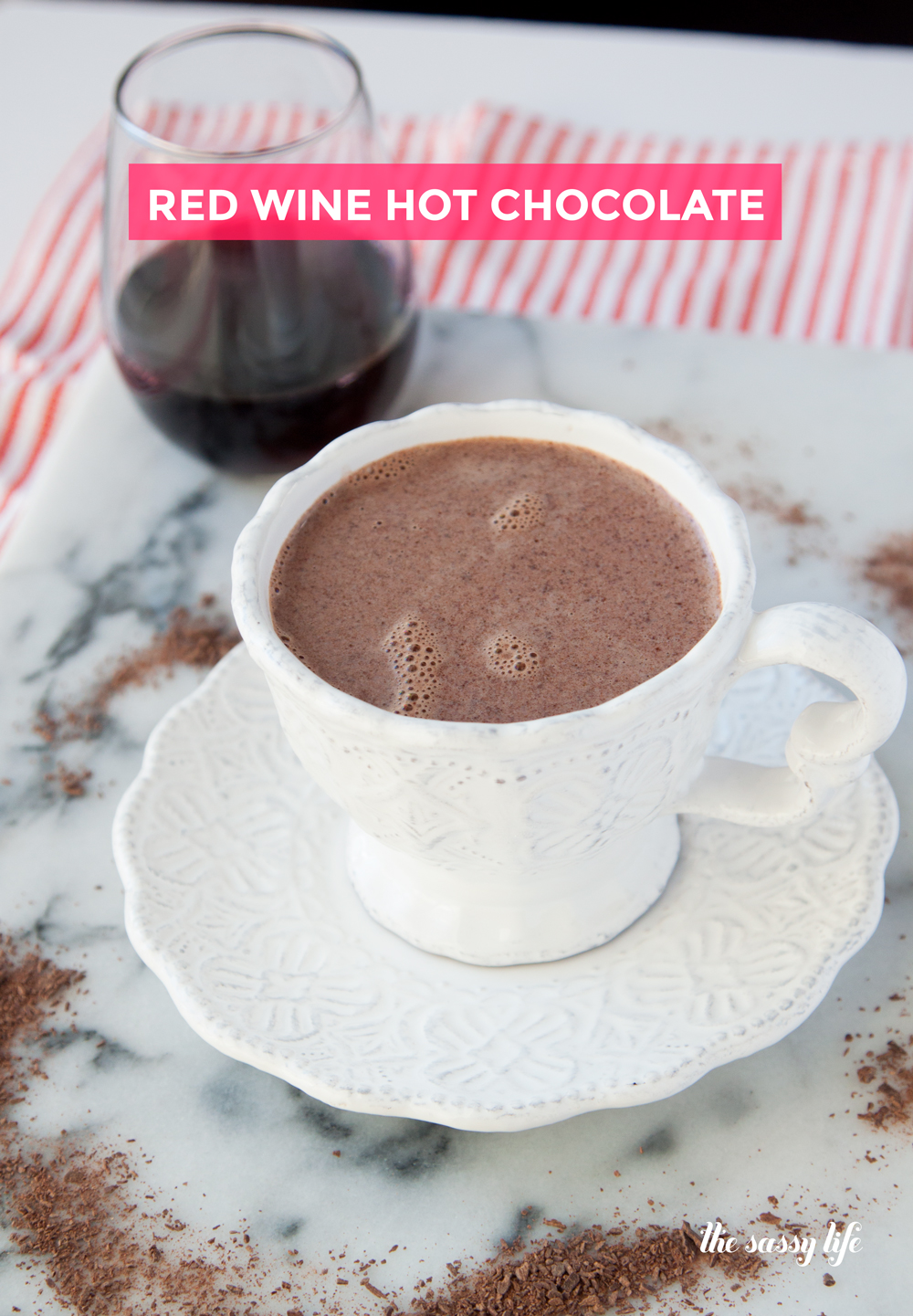 I was scrolling through Pinterest the other day and came across a recipe that mixed hot chocolate with red wine. Immediately, I started polling everyone–would you drink hot chocolate with red wine? Do you think it sounds good?
I got a pretty mixed reaction with some "ew!" reactions and some "heck yeah!" reactions, but everyone said they would try it once, and that included me! So I went for it.
The result? A creamy hot chocolate with a nice, fruity aftertaste. It had an unexpectedly smooth transition from chocolate to wine, which was thoroughly enjoyable. If you're a fan of Irish coffees or any other warm and creamy alcoholic drink, this is for you!